Nardstar*
Nardstar* (b.1984) lives and works in Cape Town.
She has been active creating murals since 2007 and is considered to be an important figurehead in her field.
Bold lines and bright colours are signature elements of her style and although her work varies in subject matter, she mainly focuses on women and local fauna and flora. This considered curation of imagery allows her to invest positive messages back into communities and provides her with the platform to mentor young girls and women to participate in a sub-culture that lacks female representation.
This approach to her craft has earned her international acclaim, most notably an invitation to attend the Obama Foundation Summit, an event attended by civic leaders from 60 countries around the world to share and collaborate on ideas to better communities.
She has also collaborated with Nike, who showcased her work in their New York Headquarters.
Nardstar* has also completed a series of murals at Constitution Hill where she painted a series of female political prisoners.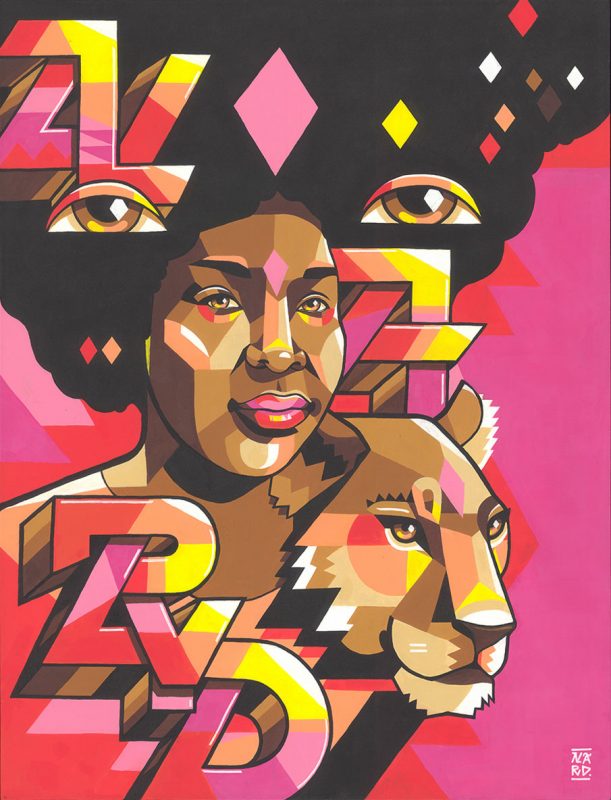 Knowledge of self | Hand-signed and numbered by artist | Printed with pigment ink on True Fibre Matte 200gsm paper | Size A2 (59cm x 42cm / 23.39 x 16.53 inches) | Embossed | Certificate supplied | R1 500