Bushy
Bushy (b. 1990) grew up in Cape Town.
After completing a diploma in art and design in 2012, he worked in the advertising field for a number of years before leaving the formal employment to focus on his art.
Bushy is a multi-talented artist skilled in illustration, graphic design, comic design and animation. He has participated in many street art projects.
His style is playful and recognisable by the use of fluid lines, humorous shapes and satirical content.
The artwork available here is titled "This is not a protest" a reference to the Belgian surrealist artist René Magritte's famous painting titled "This is not a pipe" in which he challenges the viewers perception by suggesting that this is not a protest but a painting of a protest. Or is it?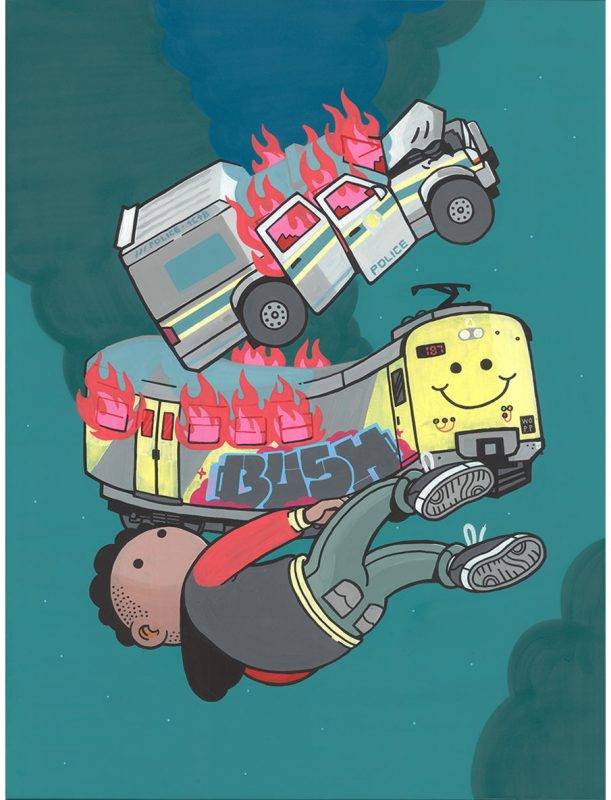 This is not a protest | Hand-signed and numbered by artist | Printed with pigment ink on True Fibre Matte 200gsm paper | Size A2 (59cm x 42cm / 23.39 x 16.53 inches) | Embossed | Certificate supplied | R1 500