Henry Hamilton
Henri Hamilton was born in Cape Town in 1987.
Drawing and art came natural to him and his first serious artistic expressions were skateboard graphics and cartoons. At the age of fourteen he started doing graffiti.
In 2015 he completed a diploma in art direction and graphic design at Red & Yellow Creative School of Business in Cape Town.
''I enjoy painting subject matter that interest me and I try to mix existing images with my imagination. I use bright colours and bold lines and create imaginary worlds that tell a story."
Hamilton sees himself as a multi-disciplinary artist and gets involved in projects whenever he can. A favourite ongoing project is the creation of graphic prints for clothing brands, while he has also exhibited painted woodcut works at the Space Between Gallery in Woodstock.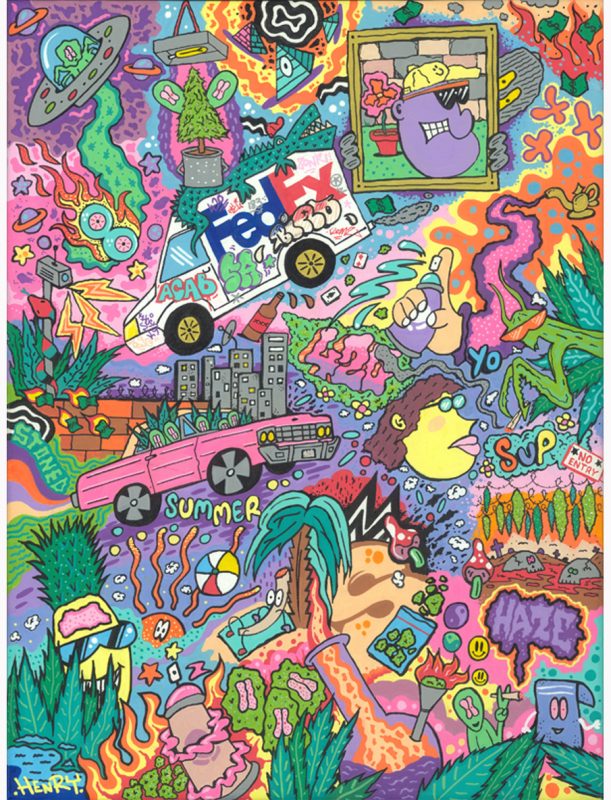 City Life | Hand-signed and numbered by artist | Printed with pigment ink on True Fibre Matte 200gsm paper | Size A2 (59cm x 42cm / 23.39 x 16.53 inches) | Embossed | Certificate supplied | R1 500